Fall ArtScene 2022 October 14-15
ArtScene, a biannual gallery walk, is hosted by the Arts Council, featuring new and established artists of the Rockford Region. Visitors to ArtScene are welcome at any of the venues listed—there is no admission fee and all are welcome. All participating venues are adhering to the current Winnebago County Health Department COVID-guidelines.
ArtScene offers a wide variety of art to appreciate and purchase including jewelry, paintings, sculpture, prints, photography, quilts/fiber art, and more! Artists are available for conversation—sharing the approach and inspiration for their work. Select venues have food and beverages available for their visitors, at no cost, and most surrounding restaurants and shops are open for your enjoyment.
Fall ArtScene 2022 is October 14 and 15—5-9 p.m. on Friday night and 4-9 p.m. on Saturday night. All venues will have maps/artist listings for visitors.
Any questions or concerns, please reach out to the Arts Council at info@artsforeveryone.com
For more information, including a list of artists and/or descriptions of their show, please click the corresponding venue number on the interactive map.
Venue locations include:
(1) 304 Main | 304 N. Main St.
Artworks, named and unnamed
(2) 317 Art Collective | 317 Market St.
Mis Raíces, Mis Alas (My Roots, My Wings)
(3) 510threads | 510 E. State St.
Flesh
(4) Ameriprise – Studio Wealth Advisory Group | 6870 Rote Rd., Ste. 102
(5) Bennie's Cleaners | 126 N. First St.
8 Bit Art Gallery
(6) The Bubble Hive Downtown | 412 E. State St.
Live Art & Art on Display
(7) Community Foundation of Northern Illinois | 946 N. 2nd St.
Bliss
(8) Comprehensive Community Solutions | 917 S. Main St.
SouthsideScene
(9) Future Studio | 317 W. Jefferson St.
(10) GEM: Gather, Engage, Make | 406 E. State St.
Under the Paper Moon + Happy Haus Art
(11) The Hub Art Gallery | 532 7th St.
If It Don't Feel Like 90's R&B…
(12) Kortman Gallery upstairs | 107 N. Main St.
Imaginary Friends
(13) The McPherson | 1210 Buchanan St.
Fall for McPherson
(14) Milestone |313 Market St.
Fall Into Autumn with Milestone
(15) The Milk House/Pioneer Building | 121 S. Madison St.
(16) Mt. Olive Lutheran Church | 2001 N. Alpine Rd.
Rockford Lutheran Art Club
(17) Nicholas Conservatory & Gardens | 1354 N. 2nd St.
(18) Nordic Cultural Center | 327 S. 3rd St.
Celebrating 100 years of the Dala Horse
(19) Octane Rkfd | 124 N. Main St.
The Art of Repurposing
(20) The Olympic Tavern | 2327 N. Main St. 
Witness the Unknown
(21) Rooted | 1408 N. Main St.
Two Rays: New Work by Carrie Johnson
(22) Stars of Light | 706 N. Main St.
The Art of Recovery
(23) Test Site | 312 N. 3rd St.
(24) The Underground Art Gallery | 418 E. State St.
Art as Science
(25) The West Side Show Room | 1414 N. Main St.
The Wind and The Breeze: Mic Check
(26) WORK IN PROGRESS | 10532 Main St., Roscoe
(27) Irish Rose Saloon Rockford | 519 E. State St.
Drawings and Mosaics
(28) District Bar and Grill | 205 W. State St.
ArtScene REMIXED
(29) Rockford Art Deli | 402 E. State St.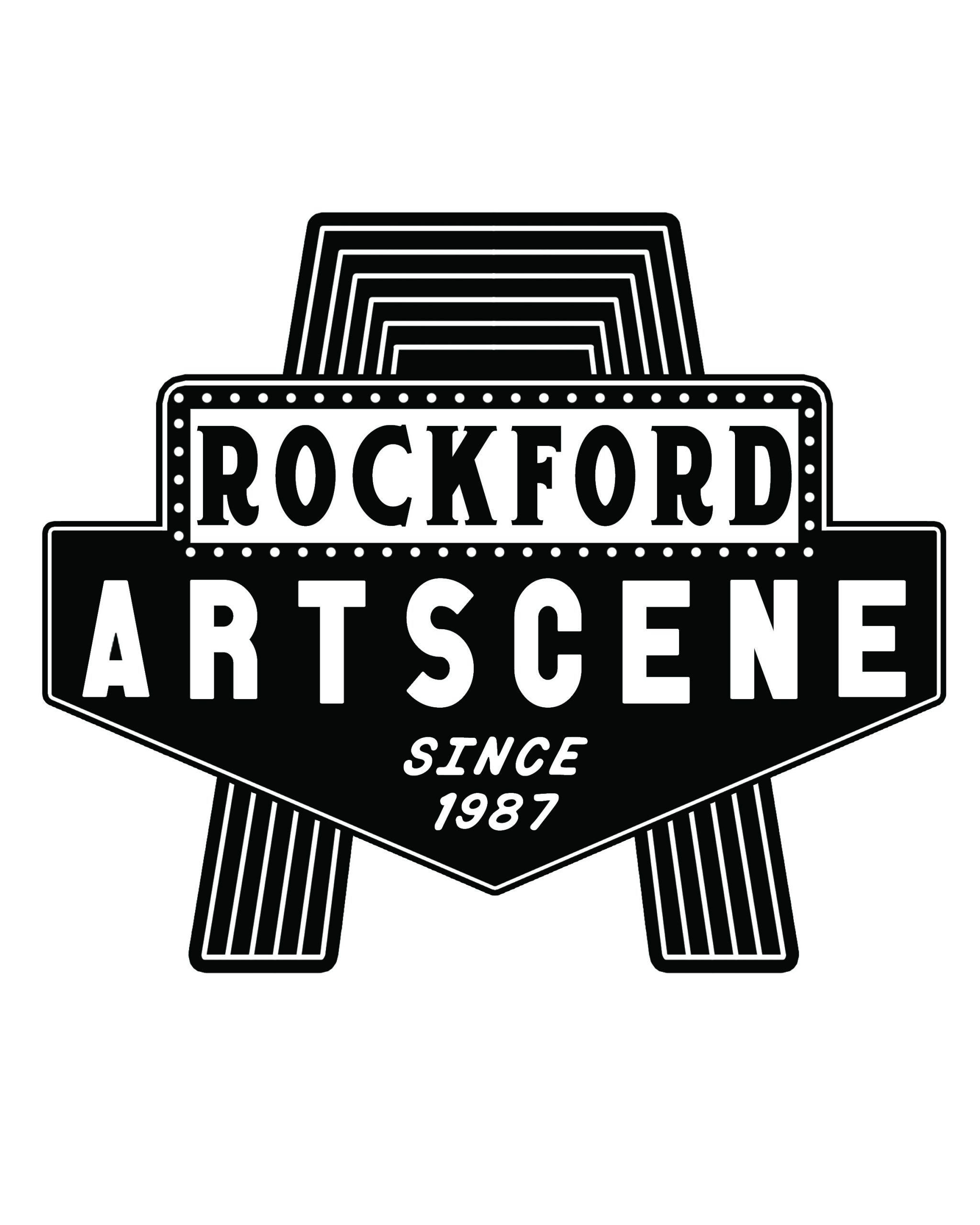 ArtScene signs created by