Our Mission
The Rockford Area Arts Council exists to support, promote, and develop access to the arts for everyone.
Art stretches across economic and social barriers, and, through member support, the Arts Council facilitates access to the arts for children, adults, and seniors. We achieve this goal by granting money to artists and arts organizations that oversee programs to under-served communities; supporting arts education and programming; developing collaborative relationships with the City of Rockford, the Rockford Area Convention and Visitors Bureau, Transform Rockford, and regional school districts; overseeing events that showcase local talent; and advocating for the arts at the local, state, and federal level.
Our Vision
The Arts Council is the collective voice of individual artists and regional arts organizations; We believe in the transformative power of the arts and its ability to set the tone for a city's creative and cultural infrastructure. The Arts Council utilizes our strategic partnerships every day, collaborating with municipal, corporate, and non-profit bodies to effectively serve our arts and culture community.
Our Values
Collaborate, initiate, and participate in collective community-impact efforts that benefit our regional audience.
Impact: Serve as a creative catalyst to increase awareness of the importance of the arts to the economy and our community's quality of life.
Education: Advocate for excellence in arts education, for all ages, at the local, state, and federal levels.
Inspiration: Initiate, develop, and provide community organizations the creative spark that inspires positive change and personal and collective growth.
Support: Administer the vision and strategic framework for the Arts Council staff to provide funding resources and collaborative opportunities, for individual artists, arts and culture organizations, and our greater community.
Board of Directors
Officers
Emily Klonicki
Chair
Armando Cardenas
Vice Chair
John Groh
Treasurer
Bryn Jakeway
Secretary

Members
Mark Bonne
James Brooks II
James Crow
Jennifer Dronkers
Violet Johnicker
Norma Lee Kerns Barnhart
Maureen Kirschmann
Erin Nash
Victor Rivera
Evon Sams
Thomas Weightman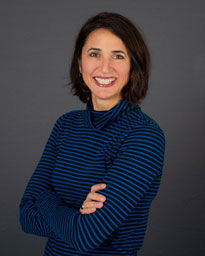 Mary McNamara Bernsten
Executive Director
Mary is an enthusiastic Rockford native with more than two decades' experience teaching and promoting the arts in our community and beyond. When she isn't busy building bridges with people and organizations as the Rockford Area Arts Council's Executive Director, Mary serves on the YMCA Board of Directors and is co-chair of Women's March Rockford. Mary represented constituents in elected office for six years as a Forest Preserves of Winnebago County Commissioner and served on the board of the League of Women Voters. Mary's passion and commitment to community connection, public service, and justice in all forms make her a powerful advocate for RAAC's mission: to support, promote, and develop access to the arts for everyone.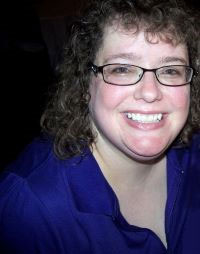 Beth Edgerton
Office Manager
Beth Edgerton was born and raised in Rockford, Illinois. She was accepted into the Arts Alternative and Creative and Performing Arts programs from K-12.  She went on to get her BFA in Media Art from Northern Illinois University. In 2020 Beth joined the Rockford Area Arts Council staff as Office Manager and uses her organizational skills to ensure smooth operations in a busy work environment. She has spent over 20 years as an Administrator and/or Medical Biller. Outside her work at the Arts Council, Beth is an avid theater and live music fan.  Beth can be reached at info@artsforeveryone.com